Germany 2014 · Series of Photo and Video Portraits / Single-Channel Video Projection

Martin Brand – Role Play, Kunstkirche Christ-König, Bochum 2015
ROLE PLAY comprises of a series of photo and video portraits, which were produced in 2014 on the occasion of the live roleplay event series "Katakomben" (catacombs) in Cologne. While the thematic focus is on the Middle Ages, there is an intermix of characters from the fantasy scene, from Steam and Cyberpunk as well as other genres.
The portraits show the role-players from a frontal view down as far as their knees. The black background and the directional lighting give the persons portrayed a stage-like presence. The elaborately made robes and armour, rich with adornments and numerous details, are reminiscent of the portrait painting of past eras.
While the work primarily documents people from the context of live role-play, today a very popular leisure activity, a closer look offers scope for different readings. Hence, in the case of many of the persons portrayed, one can recognize or at least assume their desire to live a different identity, perhaps even a longing for another, bygone, supposedly better world.
The photo portraits are presented in the form of a book or as Fine Art Prints, while the film portrait shots are shown as large-format video projections or classically-framed mini-HD screens.
The work was produced in the framework of the Sparkasse Köln/Bonn sponsorship program, supervised by SK Stiftung Kultur.
ROLE PLAY umfasst eine Serie von Foto- und Videoporträts, die 2014 im Rahmen der Live-Rollenspiel-Veranstaltungsreihe "Katakomben" in Köln entstanden ist. Während der thematische Fokus der "Katakomben" auf dem Mittelalter liegt, mischen sich Figuren aus der Fantasy-Szene, aus Steam- und Cyberpunk sowie anderen Richtungen unter.
Die Porträts zeigen die Rollenspieler in Frontalansicht bis etwa zu den Knien. Der schwarze Hintergrund und die gerichtete Ausleuchtung geben den Dargestellten einen bühnenartigen Auftritt. Die aufwendig gearbeiteten Gewänder und Rüstungen mit ihren reichen Verzierungen und unzähligen Details erinnern an die Porträtmalerei vergangener Epochen.
Während die Arbeit vordergründig eine Reihe von Personen aus dem Kontext der heute populären Freizeitbeschäftigung Live-Rollenspiel dokumentiert, eröffnen sich bei näherer Betrachtung weitere Lesarten. So kann man bei vielen der dargestellten Personen ihre Sehnsucht nach dem Ausleben einer anderen Identität, vielleicht sogar eine Sehnsucht nach einer anderen, vergangenen, vermeintlich besseren Welt erkennen oder zumindest erahnen.
Die Fotoporträts werden in Buchform oder als Fine Art Prints präsentiert, wogegen die filmischen Porträtaufnahmen als großformatige Videoprojektion oder auf klassisch gerahmten Mini-HD-Monitoren gezeigt werden.
Die Arbeit wurde im Rahmen des Förderprogramms der Sparkasse KölnBonn, betreut durch die SK Stiftung Kultur produziert.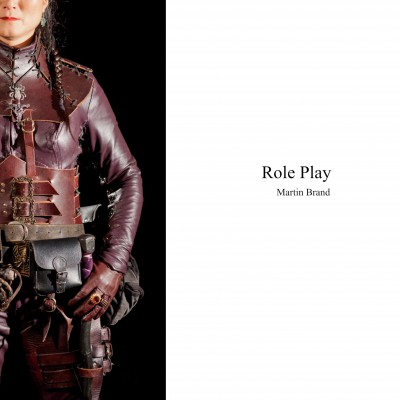 © Martin Brand, VG Bild-Kunst, Bonn 2014